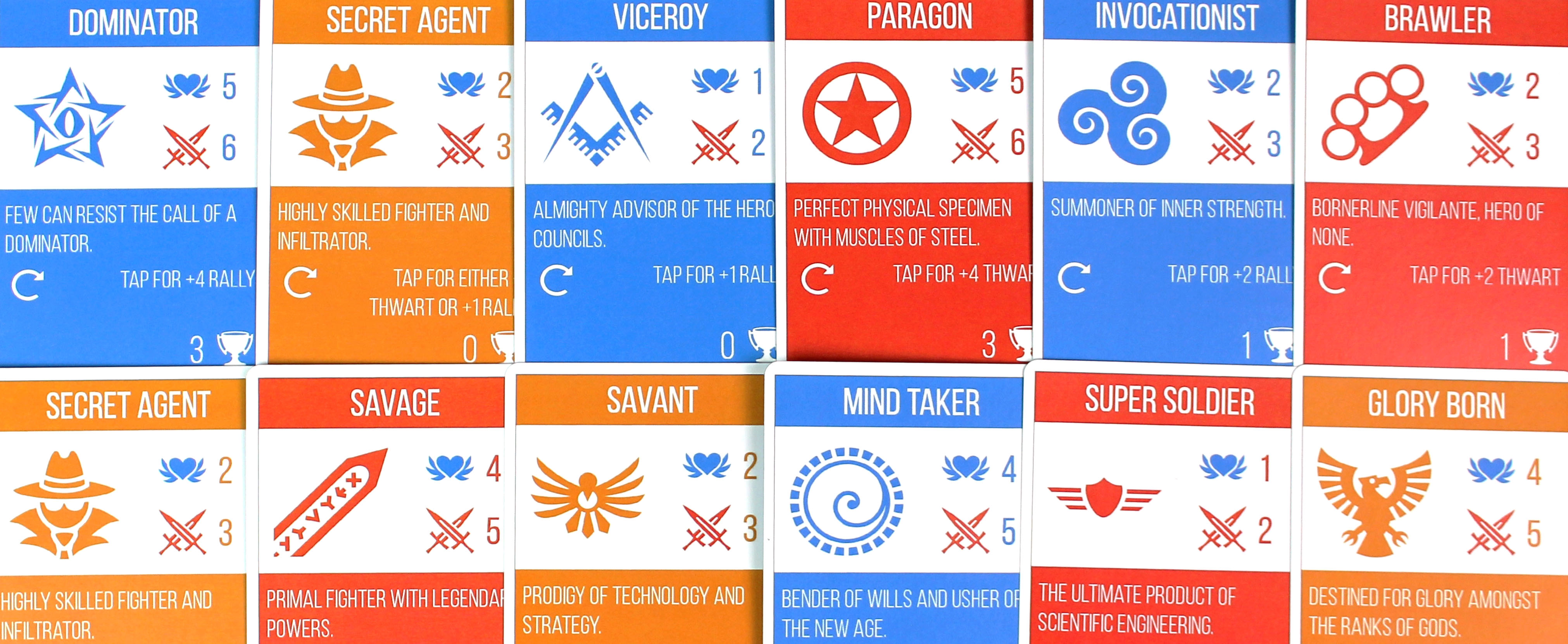 Hero Corp.
Hero Corp.
Welcome to Hero Corp, where heroes aren't free. Players take on the role of rival hiring agents shooting for the position of CEO. Gather enough heroes to your division to design a corporate takeover strategy.
Features
2x Decks
12x Hero Types
3x Hero Classes
Avg. Play Time: 15-30 min
Players: 2-4
Want a High Quality Order?
This PnP game is free to download and print. If you would like a high quality physical game, head to Hero Corp's Game Crafter page in the link below ...